my friday five for this week, on time for once!
you can answer yourself or read others' responses here:
http://f.riday5.com/?p=610
thanks, @scrivener!
When did someone last knock on your door, and who was it?
@yummiestars knocks often~ we are neighborhoodies. :)
When did someone last call you on the phone, and who was it?
my dad
just called me up, asking what size bike tires i have (700c). someone at his work is selling their aerospokes but it's not the right size. besides, i'm happy with my current pinkness.
When did someone last hand you a business card, and who was it?
my, it's been so long since i've last exchanged cards, business,
MOO
, or otherwise! definitely a lost art in our society.
When did you last get info out of a phone book?
earlier this week i got the number for beretania safeway. they have this really good fried chicken in the deli section that was on sale for $6. it's huge juicy (not dry) pieces, flavor rivaling KFC, and it's cheap!
When did someone last hand you a pen, magnet, calendar, or other trinket with his or her business info on it, and what was it?
i got some UH goodies from the INBRe session i went to yesterday. a USB and a lanyard, both very useful!
i think my INBRe research presentation and i think it went rather well. decided to bike from home to
JABSoM
so i wore my shirt dress (bought at target!) and my saddle shoes
(they are quite slippy on the pedals... should've put my toe straps on)
like this outfit:
but i was minus the tights (it's been so hot and muggy!), minus the fedora and plus a cycling cap
took me fifteen minutes to get there, yey downhill!
with lots of time to cool off and check in before the poster viewing.
here's my poster:
you have no idea how difficult it is to fit all the info on one page!! and this is barely scratching the surface of all the data we have (i live in excel spreadsheet hell). we will be submitting this to the ASM/ASCLS meeting in a few weeks too. cash prizes involved, wish me luck!
i'm still working all weekend but at least i have an extra day off school. this morning, since i got to stay home, i danced around my room to
FOUR YEAR STRONG
.
have fun!
Turn around and cross the line you so casually walk between function and fashion
Are you dressed to kill or dressed to impress?
Don't act like you can do better than this
Rise or Die Trying is one of my favorite albums- one of those you can listen from start to finish with a huge smile! plus the cover art made me LOL: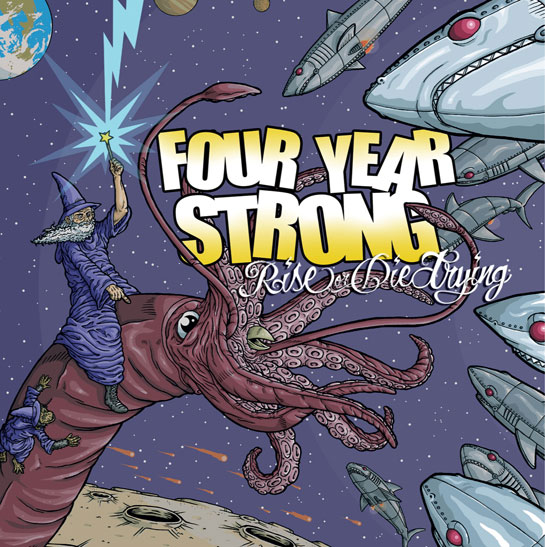 listen to the whole album on spotify:
http://open.spotify.com/user/synonyme/playlist/3cxXq3nl2JUmE0jYZtxe58
ciao!